SEO built for companies like yours.
Work closely with our team to reach your unique goals, or plot your own course with our simple, powerful dashboard.
Leverage our scale, and save yourself the trouble of extra headcount.
Work with us
Take their word for it, then call us.
"Loganix is a trusted partner that always delivers. These folks understand SEO and they prove it with their work."
Nick Eubanks, Founder
Our clients trust our expertise with a variety of projects small and large.
Curious yet? Try it for yourself.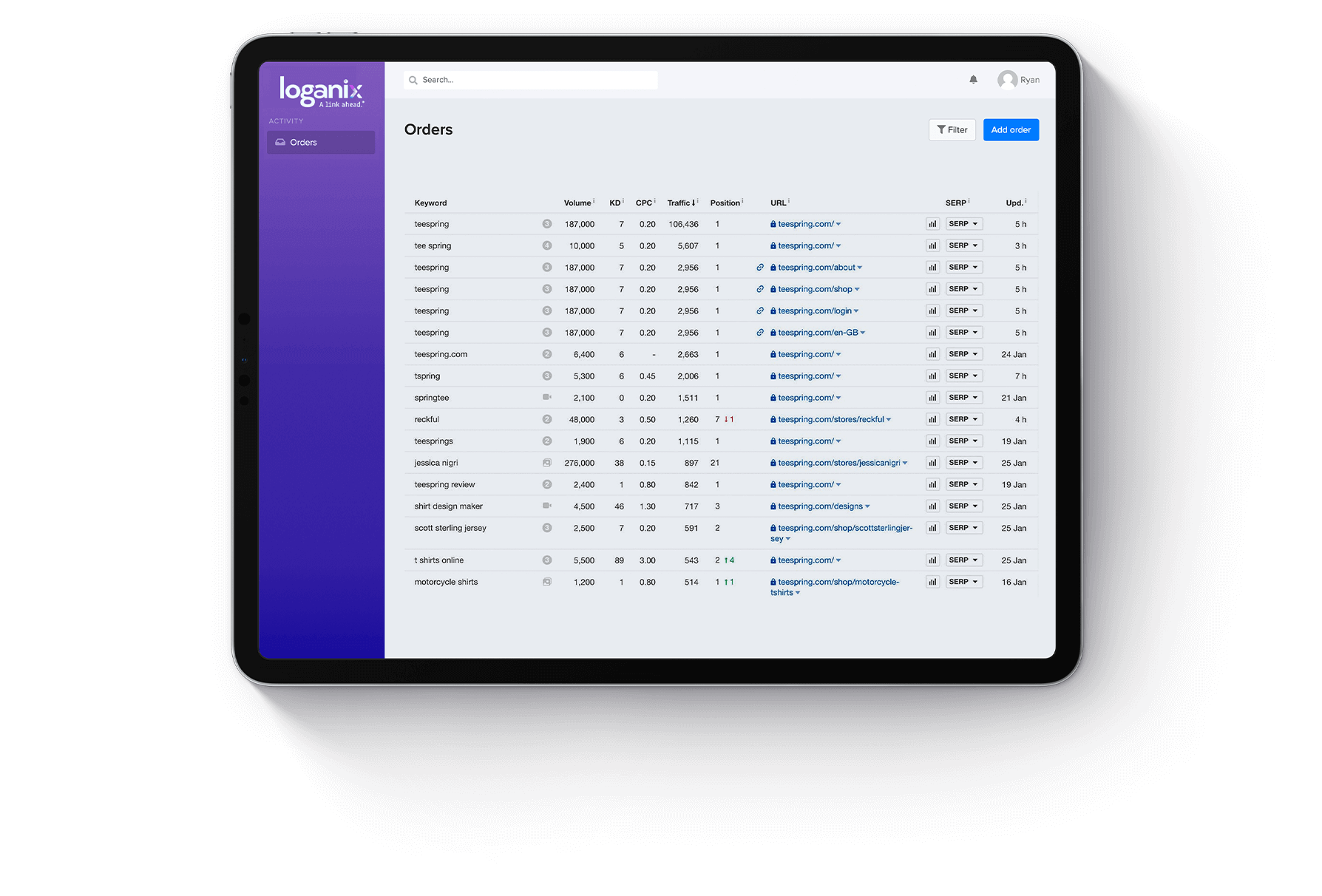 Learn from us and grow with us.
For a long time, backlinks made the SEO world go around. However, why links are so important has...
You can't have a successful content marketing campaign without great written content. No one is going to link...